Through the vessel that has been the community-driven craft cocktail bar, Oliver's Twist, we are very excited to bring our Covid-influenced Cambodian pop-up to life in the form of a separate brick & mortar, Sophon. I'm honored to share with you more about the mission that delves deep into the heart of our cultural identity through something so profound, yet communal & essential, our food.
Being first generation Cambodians to immigrant parents that fled the devastation of the Khmer Rouge, finding an identity outside of the home was never easy. Whether it was in Seattle, Atlanta, Chicago, Lowell or Long Beach, CA, the late 80's & 90s proved difficult to assimilate to western culture when growing up in the impoverished areas that we grew up in. However, home was where we could always refocus & ground ourselves. Home was a sanctuary for myself and my younger brothers.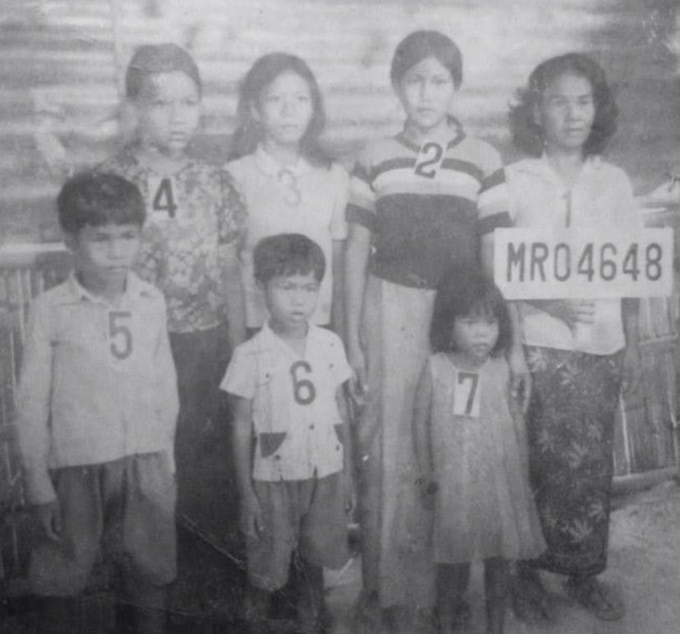 Our mom was always a nurturer. She welcomed anyone and everyone into our home and whether we had a lot or a little, you were definitely going to be well nourished by the time you said "leah-hai" (Khmer for goodbye). Mom was always there to comfort us on our bad days or celebrate us on our best days & it was always through food. One thing we've learned as kids growing up in her kitchen, even her household, is that if you want something, you need to contribute. So you can definitely believe that anytime we wanted her to make any of our favorite dishes, we'd be assisting with the prep. That was truly how my brothers and I learned to enjoy cooking, because it was something we could do with our mom.
To this day, if I ever wanted her to make my childhood favorite dish, "Mee Katang", I better get to peeling the wide rice noodles before I even consider making such a request. In its early phases, prep work felt like a chore to us kids. However, through the years, us siblings came to learn that they were valuable moments in our lives that we often reflect upon because so many conversations, jokes, stories & anecdotes were often shared as we commiserated in our shared prep tasks.
Our mom, known by most as Kimberly (born Sophon), is who my brothers and I learned to cook Khmer food. Being a refugee that escaped the horrors that saw the decimation of nearly 25% of the total population of Cambodia, she comes from very humble roots. Her children got to witness her resilience in how she grounded herself back into this new life in the U.S. We watched her transfer skills that she had to learn back in her youth in Srok Khmer (Cambodia) to contribute to her family as the eldest of 7 siblings. She was very gifted & resourceful when it came to agricultural projects in her modest garden. We had over 15 different types of Southeast Asian vegetables, herbs & fruits growing in our small backyard. Through her garden, she taught us the importance of fresh, farm to table ingredients. Her sense of taste and smell could detect whether something was fresh or not. However, one rule that was most important in her household and you'll find very common in a lot of Khmer households is that food should never be wasted. As we learned early on about what our parents and so many other Khmer elders went through from 1975-1979 and even the struggles to rebuild a society after the fall of the Khmer Rouge, was that food is a gift that should treasured. Too many of our ancestors and heritage have succumbed to starvation for us to take the gift of food for granted.